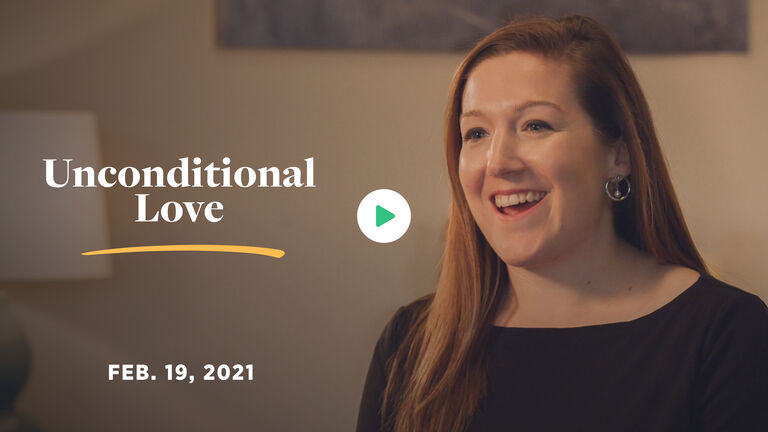 The more time we spend with God, the more we're able to hear his voice—and his laugh!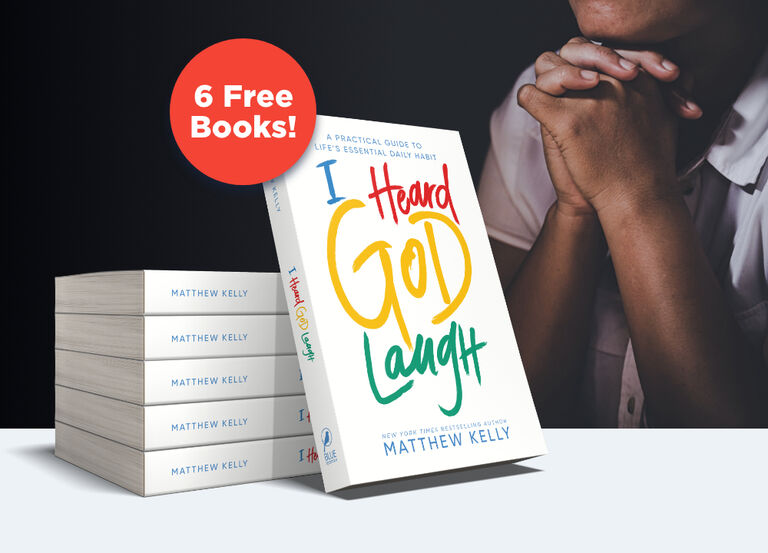 View Video Transcript:
English
|
Spanish
Transcript
February 19, 2021
Unconditional Love
The advice that I would give my younger self is that I don't have to be perfect to go to God. I am naturally a perfectionist, and so growing up, I was really hard on myself. I would sometimes see myself as the failure, rather than the mistakes I was making as opportunities to learn and to grow.
I remember this one time in elementary school where we were making a craft in one of my classes, and in the middle of the project, my friends and I decided that it would be a good idea to use the scissors to give ourselves a haircut. As soon as the hair left my head, I knew I had made a mistake. I felt that pit in my stomach, and I tried to hide the evidence. I threw it in the garbage and I tried to hide my new haircut. But of course, my teacher saw the whole thing. And to make matters worse, when she approached me about it, I didn't tell the truth and she told me I had to tell my parents. So that night, I was really afraid of what they would say. But rather than being angry, they met me with unconditional love and compassion. They recognized the mistake, but they offered me guidance on how I could make a different decision in the future.
Now, I've made a lot of mistakes since elementary school, but I learned that day that I should never be afraid to go to my parents. What's taken me a lot longer to realize is that I should never be afraid to go to God either, especially when I make a mistake. If my earthly parents can love me that much in all my imperfection, how much does God love me? How much does he want to meet me exactly where I am and walk with me to become my best self. Knowing what I know now, if I could go back to my younger self and give her any advice on how to approach God in prayer, I would tell her that: God loves you with unconditional love. You don't have to be afraid to go to him, and you don't have to be perfect."
Transcript (Español)
19 de febrero de 2021
Un amor incondicional
El consejo que me hubiese dado de joven es que no tengo que ser perfecta para acudir a Dios. Soy perfeccionista por naturaleza, por eso al crecer fui muy dura conmigo mismo. A veces me veía a mí misma como un fracaso, en lugar de ver los errores que cometía como oportunidades para aprender y crecer.
Recuerdo una vez en la escuela en que estábamos haciendo una manualidad en una de las clases, y en medio del proyecto, mis amigos y yo decidimos que sería una buena idea usar las tijeras para cortarnos el cabello. Tras el primer tijeretazo supe que había cometido un error. Sentí ese vacío en el estómago y traté de ocultar la evidencia. Tiré el cabello a la basura e intenté ocultar mi nuevo corte. Pero, por supuesto, mi maestra lo había visto todo y para empeorar las cosas, cuando me habló de ello, le mentí y me dijo que yo tenía que contarle lo sucedido a mis padres. Así que esa noche tuve mucho miedo de lo que dirían ellos, pero en lugar de enfadarse, respondieron compasivamente y con un amor incondicional. Vieron el error, pero me aconsejaron cómo hacer para tomar una decisión diferente en el futuro.
Ahora bien, he cometido muchos errores desde la primaria, pero ese día aprendí a nunca tener miedo de acudir a mis padres. Lo que me ha tomado mucho más tiempo comprender es que tampoco debo tener miedo de acudir a Dios, especialmente cuando me equivoco. Si mis padres terrenales pueden amarme tanto en toda mi imperfección, ¿cuánto más me ama Dios? ¿Cuánto anhela venir a mi encuentro, precisamente donde estoy ahora y caminar conmigo para que llegue a ser la mejor persona que puedo ser? Sabiendo lo que sé ahora, si pudiese haberme dado de joven algún consejo sobre cómo dirigirme a Dios en la oración, me hubiese dicho: Dios te ama con un amor incondicional. No tienes que tener miedo de acudir a Él, y no tienes que ser perfecta.