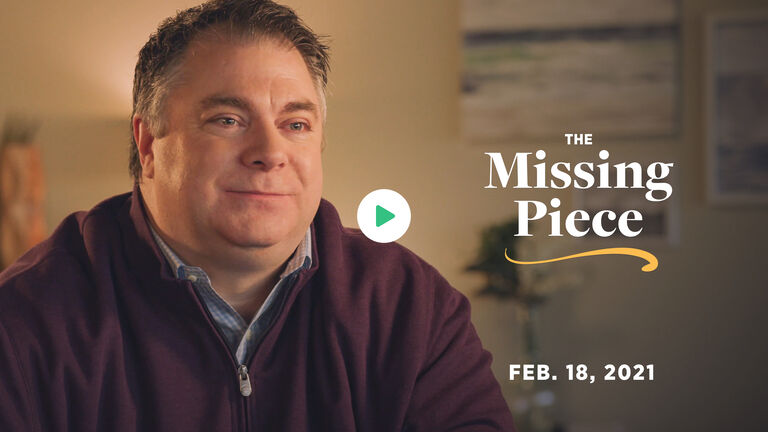 Fulton Sheen is one of the great thinkers in modern day history. Get yourself a copy to discover his wisdom for yourself!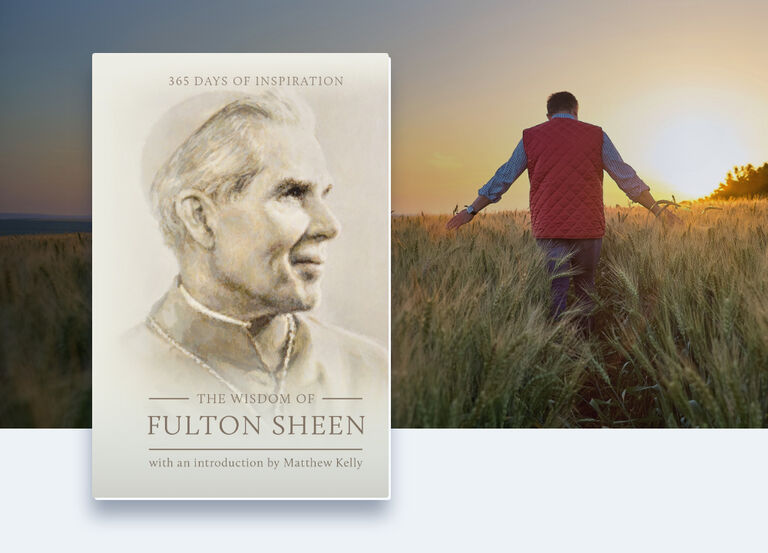 View Video Transcript:
English
|
Spanish
Transcript
February 18, 2020
The Missing Piece
One of the most astounding aspects of you is your soul. Are you taking care of your soul? Do you pay attention to feeding your soul on a regular basis? It's easy for us to ignore our soul because our souls don't grumble like our stomachs grumble when they get hungry. What stops the soul from growing? What prevents us from making great spiritual growth? There's a few things.
I think one of the things is that we can't live without hope that things will change for the better. We cannot live without that hope. That hope is essential to the growth of the soul. It feeds the soul. It encourages the soul. It waters the soul. It nurtures the soul. And it is very easy to fall into hopelessness. It is very to lose that hope that, yes, things can get better in any aspect of our lives, in every aspect of our lives.
Very often what dampens that hope or smothers that hope is that we get lost in the past. You're not a victim of your circumstances. You are not what has happened to you in the past. You're much more than that. And very often, it is our past and especially perhaps the things which we're not proud of—maybe even things we're ashamed of in our past—that stifles the hope and stops us from believing that things can change for the better, that things are about to change for the better, that something wonderful is about to happen. That's why it's so important that we feed our soul every day, that we nurture our soul, that we take care of our soul because your soul's hungry. The soul's hungry and the more you feed your soul, the more vibrant your soul will become. The more you feed your soul, the more that hope will begin to infuse every aspect of your life. And as that hope infuses every aspect of your life, you become more and more aware of everything that's happening within you and around you. And that awareness is a beautiful spiritual gift—that rising consciousness, that elevated consciousness, that awareness of what you're feeling, what it means, what other people are feeling, how are the people reacting to your presence, to your words, to your actions—that awareness is a beautiful spiritual gift.
The more you feed your soul, the more you nurture your soul, the more you realize that it's the soul that integrates our lives. It's the soul that harmonizes every aspect of our lives. And it is the soul that reorients us toward what matters most.
Transcript (Español)
18 de febrero de 2020
La pieza faltante
Uno de los aspectos más asombrosos de ti es tu alma. ¿La cuidas? ¿Procuras nutrirla de manera regular? Es fácil ignorar nuestra alma pues no produce ruido alguno como sucede con el estómago cuando tenemos hambre. En todo caso, ¿qué nos impide cultivar el alma? ¿Qué obstaculiza el crecimiento espiritual? Unas cuantas cosas.
Pienso que una de ellas es que no podemos vivir sin la esperanza de que las cosas mejorarán. No podemos vivir sin esa esperanza. Esa esperanza es esencial para cultivar el alma. La alimenta, la anima, la riega, la nutre. Y es muy fácil caer en la desesperanza. Es muy fácil perder la esperanza de que en verdad las cosas pueden llegar a ser mejor en todos o en un aspecto en particular de nuestra vida.
Muy a menudo lo que amortigua o incluso sofoca esa esperanza es que nos perdemos en el ayer. Tú no eres una víctima de tus circunstancias. No eres lo que te ha sucedido en el pasado. Eres mucho más que eso. Y muy a menudo es nuestro pasado y quizá especialmente las cosas de las que no estamos orgullosos, o incluso de las que nos sentimos avergonzados, lo que ahoga la esperanza y nos impide creer que las cosas pueden mejorar, que las cosas están a punto de mejorar, que algo maravilloso está a punto de suceder. Por eso, es tan importante que alimentemos nuestra alma a diario, que la nutramos, que la cuidemos pues tu alma tiene sed. Tu alma tiene hambre y cuanto más la nutras, más vida irradiará. Entre más la nutras, más esperanza infundirás en cada área de tu vida. Y mientras la esperanza permea tu vida, adquirirás mayor consciencia de todo lo que sucede en ti y a tu alrededor. Esa consciencia es un hermoso don espiritual, esa conciencia creciente, elevada, esa capacidad de reconocer lo que sientes y lo que significa, lo que otras personas sienten y cómo reaccionan a tu presencia, a tus palabras, a tus acciones. Esa consciencia es un bello don espiritual.
Cuanto más alimentas tu alma, cuanto más la nutres, más te percatas de que es el alma la que integra nuestras vidas. Es el alma la que armoniza todos los aspectos de nuestra vida. Y es el alma la que nos reorienta hacia lo verdaderamente importante.