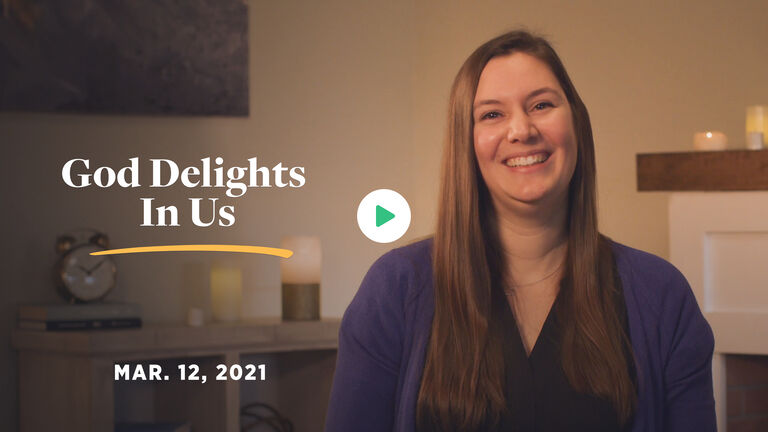 When trying to find light in dark situations, turn to the experts. Francis Xavier Nguyen Van Thuan's words of encouragement will strengthen your spirit when you need it most.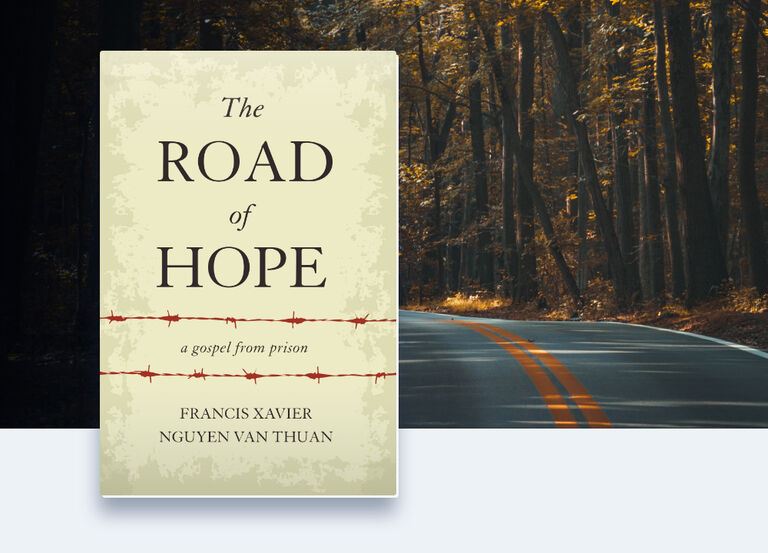 View Video Transcript:
English
|
Spanish
Transcript
March 12, 2021
God Delights In Us
We all know 2020 was a crazy year, and my year started off unlike any other. My husband and I were in the hospital having our first baby, our beautiful little girl. And before I had her, I had imagined what my life would look like as a parent and what my prayer would look like: it was me, holding her in the nursery in the morning, beautiful sunlight streaming in, reading the Bible. I imagined it was me, rocking her to sleep every night, praying with her in my arms. And needless to say, between being exhausted and overwhelmed and then thrown into a pandemic, those first few months weren't quite as peaceful and serene as I had imagined. And even though it looked very different, it's been an incredible journey.
As a parent, I'm amazed how many little things I delight in about my daughter, like the way she scrunches her nose when she smiles and how excited she gets looking at birds outside our window. It's really those simple little things. But I think what I've delighted in the most about my daughter has been hearing her voice, from when she first began babbling in her own little language and getting to hear her laugh and now she's beginning to form words. And of course, there was a lot of crying in the beginning, too.
And I was just reflecting on this and reflecting on how I delight in my daughter's voice and how as much as I'm a parent now, God, our father, is even more so. God delights in us more than I delight in my child. And just as I don't want to go a day without hearing the sound of my daughter's voice, I imagine that God feels the same way, that he doesn't want to go a day without hearing our voice, without hearing my voice. And I'm sure sometimes, my prayer sounds like I'm babbling or I'm laughing or I'm crying. But maybe to him, that's the most beautiful sound, the sound of his children and taking delight in that.
And so this crazy year and this new journey as a parent have taught me a very simple but very important lesson in prayer. And it's the advice that I would give my younger self that God wants to hear my voice every single day.
Transcript (Español)
12 de marzo de 2021
Dios se deleita en nosotros
Todos sabemos que el 2020 fue un año de locos, y para mí este año comenzó como ningún otro. Mi esposo y yo estábamos en el hospital teniendo nuestro primer bebé, nuestra pequeña y bellísima niña. Antes de tenerla, había imaginado cómo sería mi vida como madre y cómo sería mi oración: de mañana muy temprano, los bellos rayos del sol naciente entraban en la habitación y ahí estaba yo, con ella en brazos, leyendo la Biblia. Me había imaginado meciéndola cada noche para dormirla, rezando con ella en mis brazos. Evidentemente entre el cansancio y el agobio que sentía y luego la pandemia, esos primeros meses no fueron tan serenos y tranquilos como me los había imaginado. Y aunque muy distinto, ha sido un recorrido maravilloso.
Como madre, me sorprende ver el sinfín de cosas que me deleitan de mi hija, como la forma en que arruga la naricita cuando sonríe y lo contenta que se pone al mirar pajarillos por la ventana. Son realmente esas pequeñeces. Pero pienso que lo que más he disfrutado ha sido el escuchar su voz, desde sus primeros balbuceos en su reducido lenguaje y su risilla, hasta ahora que está empezando a formar palabras. Y por supuesto, al inicio lloraba mucho también.
Y estaba simplemente reflexionando en cuánto disfruto la voz de mi hija y cómo por mucho que yo sea madre, Dios, nuestro Padre, lo es aun más. Dios se deleita en nosotros más de lo que yo me deleito en mi hija. Y así como yo no quiero estar un día sin escuchar la voz de mi hija, me imagino que Dios siente lo mismo, Él no quiere estar un solo día sin escuchar nuestra voz, sin escuchar mi voz. Y estoy segura de que algunas veces, mi oración se escucha como si estuviera balbuceando, o riéndome o llorando. Pero quizás para Él, ese es el sonido más bello, el sonido de sus hijos y se deleitará en ello.
Y así este año de locos y esta nueva jornada como madre me ha enseñado una muy simple pero muy importante lección para la oración. Y ese es el mensaje que me habría dado de joven: Dios quiere escuchar mi voz cada día.