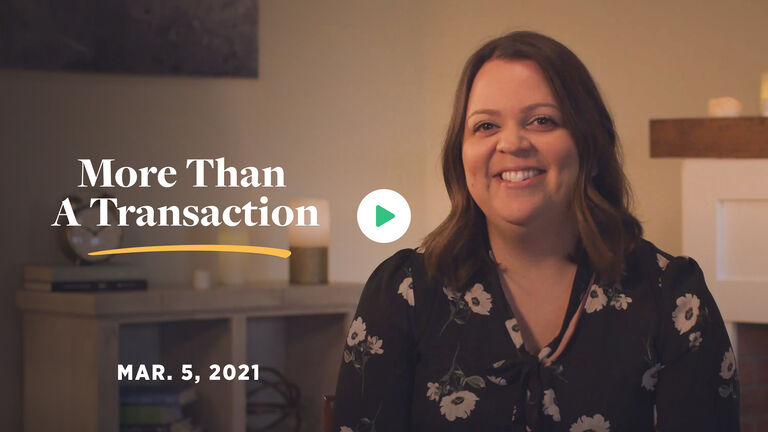 It's more than a job. It's a mission! And we want you to be a part of our mission too. Dynamic Catholic Ambassadors are the reason we're able to provide BEST LENT EVER for free each year—help us continue to make it available by joining us today!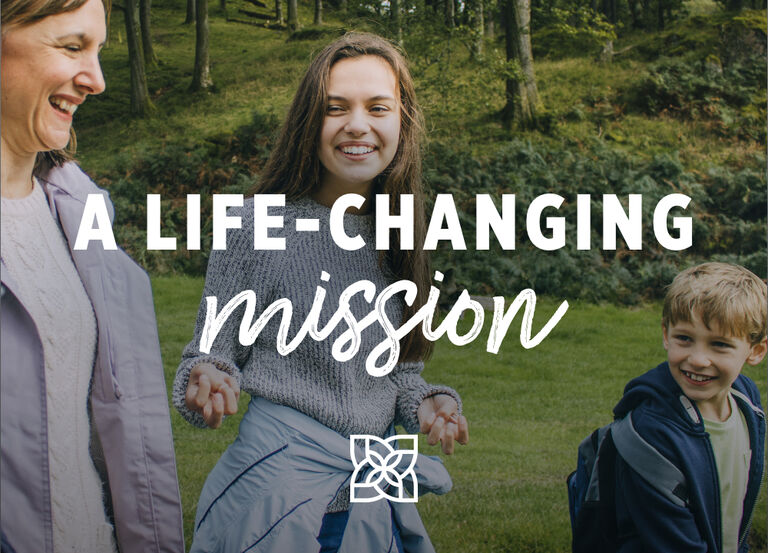 View Video Transcript:
English
|
Spanish
Transcript
March 5, 2021
More Than A Transaction
As I reflect on this question, I looked back at my prayer life, and I realized that the times that I was most committed to a daily habit of prayer were when things were difficult in my life. If I was having a hard time at work, my prayer was, "God, please give me direction." Or after my dad was diagnosed with cancer, my prayer was, "God, please heal him." Or things just generally aren't working out well in my life, my prayer was, "God, please fix this." And as I looked back, I realized that most of the time those were only the times that I was praying, when I needed something from God. And it made me think about the gospel passage of the ten lepers who come to Jesus and seek healing. And all ten are healed, but nine of them continue on their way and don't stop to return to God with gratitude. And I realized that more often than not, I was one of the nine, checking off an answered prayer and moving on until there was something else that I needed.
So the advice that I would give to my younger self would be that prayer is much more than just a transaction. I don't need to have a laundry list of requests for God in order for me to pray. And in fact, he invites me into deeper relationship with him through prayer. And that means coming to him when things are good in my life and not just when things are difficult.
I'm still a work in progress, but now my prayer life includes inviting God into all aspects of my life and starting my day off with gratitude before making any requests to God. I know now that God delights in me sharing the good things in my life, as well as consoling me and guiding me when things are difficult.
Transcript (Español)
5 de marzo de 2021
Más que una transacción
Mientras reflexionaba sobre esta interrogante, miré mi vida de oración y me di cuenta de que era en esos tiempos en que enfrentaba dificultades en mi vida cuando estaba realmente comprometida con la oración diaria. Si tenía un momento difícil en el trabajo, mi oración era: «Señor, te ruego, dame dirección». O cuando a mi padre le diagnosticaron cáncer, rezaba: «Dios, te ruego lo cures». O simplemente las cosas no estaban marchando bien en mi vida y entonces mi oración era: «Dios, por favor, arregla esto». Y al mirar atrás, me di cuenta de que normalmente solo rezaba cuando necesitaba algo de Dios. Y me hizo pensar en el pasaje del Evangelio de los diez leprosos que vienen a Jesús buscando ser sanados. Y los diez son curados, pero nueve de ellos siguen su camino y no se detienen para dirigirse a Dios con gratitud. Y me di cuenta de que la mayoría de las veces, yo procedía como uno de los nueve, dándole el visto bueno a una de las peticiones de mi lista y siguiendo adelante hasta que surgiera algo más que necesitara.
Así que el consejo que me daría de joven sería que la oración es mucho más que una simple transacción. Para rezar, no necesito tener una lista de peticiones que hacerle a Dios para rezar. De hecho, Dios me invita a una relación más profunda con Él a través de la oración. Y eso significa acudir a Él cuando las cosas van bien en mi vida y no solamente cuando estoy pasando dificultades.
Todavía estoy trabajando en ello, pero ahora mi vida de oración incluye invitar a Dios a todos los aspectos de mi vida y comenzar mi día con gratitud antes de pedirle algo. Ahora sé que Él se deleita cuando comparto lo bueno que acontece en mi vida, así como en consolarme y guiarme cuando las cosas se tornan difíciles.