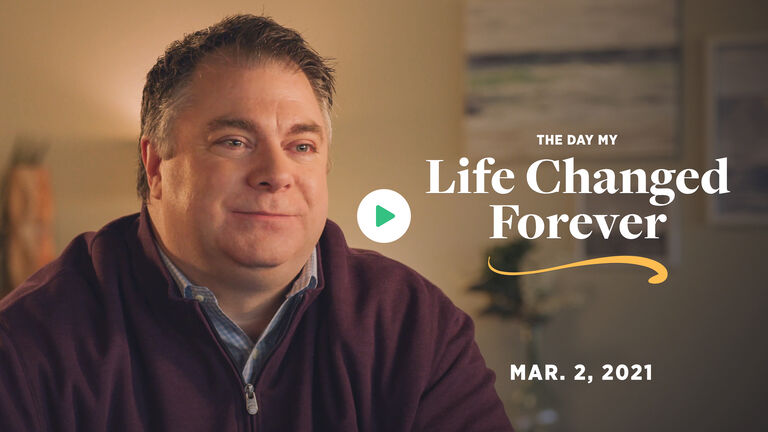 Matthew Kelly Talks on Prayer
Wanting to dive into a stronger prayer life? Take a look at the full-length video of Matthew Kelly's talk on prayer in Mandeville, Louisiana. Free for the watching!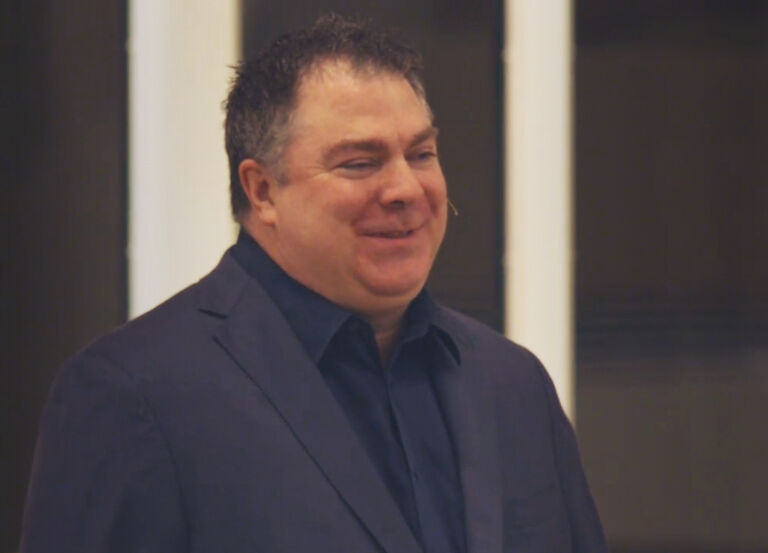 View Video Transcript:
English
|
Spanish
Transcript
March 2, 2021
The Day My Life Changed Forever
There are some events in our lives that stir our soul so deeply that they change us. They change our lives forever. I've had a number of those experiences and one of those experiences was in my sort of mid-teenage years, was when someone taught me how to pray. And it was one of those days that I'll never forget.
I was going to a basketball game with a friend of my family's. And we knew each other really well and we played basketball together. And we're going to play, and he was the one who had challenged me to stop by church for 10 minutes a day on the way to school each morning, and we're driving to the basketball game, and he said to me, "Have you done your 10 minutes today?" And I said, "Yeah, I have." And he says, "Well, we're a little bit early, why don't we stop by church," and we stopped by this church. It's beautiful church. And we went into church, and just before we went in, he said, "Listen, when we get in there, I'm going to take you through an experience of prayer that I found really helpful to me." And we get in there, and we sit down. And he opens with a prayer, and then he reads a short passage from the Gospels. And he explained to me that he would read short passages every two or three minutes and encouraged me just to talk to God about whatever in that passage sort of touched my heart or stirred my soul or challenged me or encouraged me or whatever. And he did this for about 30 minutes. At the time, it felt like nothing. Time passed effortlessly. And it wasn't until we came out that I realized we'd been in there about 30 minutes. And he'd read this series of passages, and then I just talked to God about what was in the passage. And it was an astoundingly profound experience. It was a truly life-changing experience. And we use that phrase often, but often we use it in ways that don't truly represent what it can be what it should be.
I want to encourage you to dig into two other resources today. I really want to encourage you to read the section in the book that is called "The Day My Life Changed Forever" because it talks about the experience. I go through the whole experience in a lot more detail there. The second thing I want to encourage you to explore is an extra video that we make available to you today, which is from an event that I did in New Orleans a couple of years ago where I took a group of people through a very similar experience using the Prayer Process. And hopefully, those two resources will really ingrain into you how powerful this form of prayer, this prayer of the heart, this conversation with God, can be in your own life and give you answers to sort of practical questions you might have about "How does it work?" and "How do I do it?" because those practical questions are just as important as being inspired to do it. Nothing will change your life so completely and forever like really learning how to pray.
Transcript (Español)
2 de marzo de 2021
El día en que mi vida cambió para siempre
Hay eventos en nuestra vida que nos impactan el alma tan profundamente que nos cambian. Cambian nuestras vidas para siempre. He tenido varias experiencias así y una fue en mi adolescencia, cuando alguien me enseño a rezar. Y fue uno de aquellos días que nunca olvidaré.
Me dirigía a un juego de baloncesto con un amigo de mi familia. Nos conocíamos bastante bien y ya habíamos jugado baloncesto juntos. Había sido él quien me había retado a pasar por la iglesia diez minutos cada mañana de camino a la escuela. Ese día, íbamos conduciendo rumbo al juego cuando me preguntó: –¿Ya hiciste tus diez minutos de hoy? Y le dije: –Sí, ya. Y entonces me dice: –Bueno, creo que vamos un poquito temprano, ¿por qué no pasamos por la iglesia? Y nos detuvimos en aquella iglesia. Una iglesia bellísima. Estábamos justo a la entrada y me dice: –Escucha, cuando entremos voy a llevarte a través de una experiencia de oración que encontré sumamente útil para mí. Y entramos y nos sentamos. Él inició con una oración, luego leyó un pasaje corto de los Evangelios y me explicó que leería pasajes cortos cada dos o tres minutos y que me animaba simplemente a hablar con Dios sobre aquello que me hubiera conmovido, motivado o impactado de alguna manera. Hizo eso como por treinta minutos. Sentí que el tiempo pasó en un abrir y cerrar de ojos. El tiempo transcurrió sin esfuerzo. Fue hasta que salimos que me di cuenta de que habíamos estado allí como treinta minutos. Simplemente él leía y yo hablaba con Dios sobre el pasaje. Y fue una experiencia asombrosamente profunda. Fue una experiencia que verdaderamente transformante. Y usamos esa frase a menudo, pero con frecuencia la usamos de manera que no representa realmente lo que puede ser o lo que debería ser.
Hoy quiero animarte a profundizar en otros dos recursos. Realmente quiero alentarte a leer en el libro la sección titulada El día en que mi vida cambió para siempre pues habla de esa experiencia. Ahí la describo con muchísimo mayor detalle. Lo segundo que quiero animarte a explorar es un material adicional que ponemos a tu disposición el día de hoy, un video de un evento que hice en New Orleans hace un par de años, en el que conduje a un grupo de personas a vivir una experiencia muy similar utilizando el proceso de oración. Y ojalá, estos dos recursos te hagan comprender lo poderosa que esta forma de oración, esta oración del corazón y lo que esta conversación con Dios puede significar en tu vida. Espero también que estos recursos te den respuestas a las interrogantes que puedas tener sobre cómo funciona o cómo lo haces, porque esas preguntas prácticas son tan importantes como estar inspirado para hacerlo. Nada cambiará tu vida de una manera tan absoluta y permanente como aprender realmente a rezar.