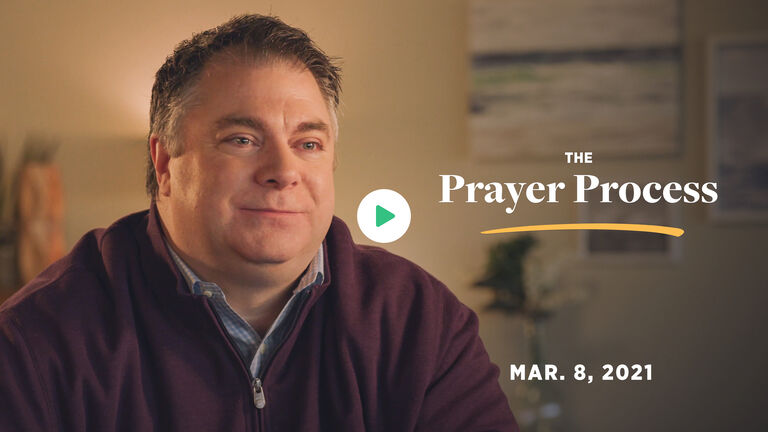 DECISION POINT: The Prayer Process
Get the conversation started with The Prayer Process from DECISION POINT. This video with Matthew Kelly will walk you through the 7 steps to spark a great conversation with God!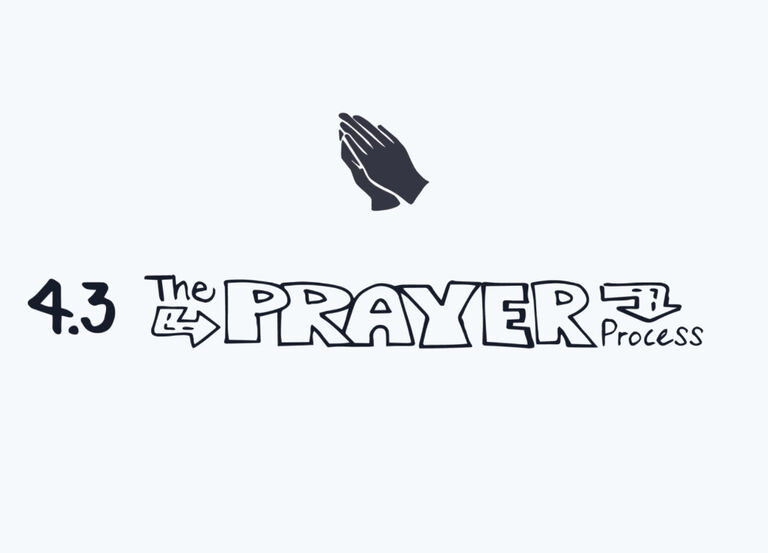 View Video Transcript:
English
|
Spanish
Transcript
The Prayer Process
When you look back on your life, are there conversations that stand out at you as the best conversations of your life? I've been incredibly blessed to have traveled the world. I grew up, obviously, in Australia, live here in the United States now, and particularly in the 90s, I visited more than 50 countries speaking, writing. And there were some epic conversations along the way. But most of my best conversations have been in prayer. Most of my best conversations have been with God, and that's what I'm inviting you to. That's what I'm inviting you to discover, to explore. I realize that, right at the moment, that may still seem impossible to you. That may still seem far-fetched or unattainable, but hang in there. Stay with it because, if you do, if you ingrain this daily habit of prayer into your life, and if you do it in the ways we're going to continue to work through in the series, the best conversations of your life will be in prayer, will be with your God. And I have had some epic conversations.
Prayer should be like that. And God knows you, and God knows your destiny better than anybody on the planet, and he wants to sit down with you and dream with you and help you develop character and values and virtue. Know your strengths and know your weaknesses and look at the opportunities before you and open your eyes to the possibilities that you don't even see yet. That's why I love the Prayer Process because they meet you exactly where you are. When we began the series, I said every journey begins from where you are. And that's why knowing where you are today right now is so important. A monk who has been praying for 75 years could use the Prayer Process and have a powerful experience. Someone who has never prayed before in their life could use the prayer process and have a powerful experience. Think about it. Try it again today. Tell me if it isn't so. It expands or contracts according to where we are in our journey, and it always triggers a powerful conversation between you and God. And that's the prayer of the heart that we're exploring together.
Transcript (Español)
8 de marzo de 2021
El proceso de oración
Cuando miras retrospectivamente, ¿identificas ciertas conversaciones como las mejores de tu vida? Para mí, ha sido una gran bendición haber viajado por el mundo. Crecí, obviamente, en Australia, ahora vivo aquí en los Estados Unidos, y particularmente en los noventa, visité más de cincuenta países como autor y conferencista. Y de ese tiempo, vienen a mi mente algunas conversaciones magníficas. No obstante, la mayoría de mis mejores conversaciones han sido en oración. La mayoría de mis mejores conversaciones han sido con Dios, y es a eso a lo que te estoy invitando. Te invito a descubrirlo, a explorarlo. Me doy cuenta de que en este momento, eso puede aun parecerte imposible. Puede que todavía te parezca exagerado o inalcanzable, pero no te des por vencido. Persevera, porque si lo haces, si consolidas este hábito diario de la oración en tu vida y lo haces como lo hemos venido exponiendo en esta serie, tengo la certeza de que tendrás las mejores conversaciones de tu vida en oración, las mejores conversaciones serán con tu Dios. Y yo he tenido conversaciones grandiosas.
La oración debería ser así. Dios te conoce, conoce tu destino mejor que nadie en este planeta, y quiere sentarse contigo, soñar contigo y ayudarte a desarrollar el carácter, los valores y la virtud. Él conoce tus fortalezas y tus debilidades y mira las oportunidades que tienes ante ti y abre tus ojos a las posibilidades que aun no ves. Por eso me encanta el proceso de oración, porque te es accesible allí donde te encuentras, precisamente donde estás. Cuando comenzamos la serie, mencioné que toda travesía parte del punto en donde te encuentras. Y por eso es tan importante saber dónde estás hoy, ahora mismo. Un monje que lleva 75 años rezando puede utilizar el proceso de oración y tener una experiencia poderosa. Alguien que nunca ha rezado en su vida podría utilizar el proceso de oración y tener una experiencia poderosa. Piénsalo. Inténtalo de nuevo hoy. Dime si no es así. Se expande o se contrae según el punto en el que nos encontremos en nuestro peregrinar, y siempre desencadena una poderosa conversación entre tú y Dios. Y esa es la oración del corazón que estamos explorando juntos.