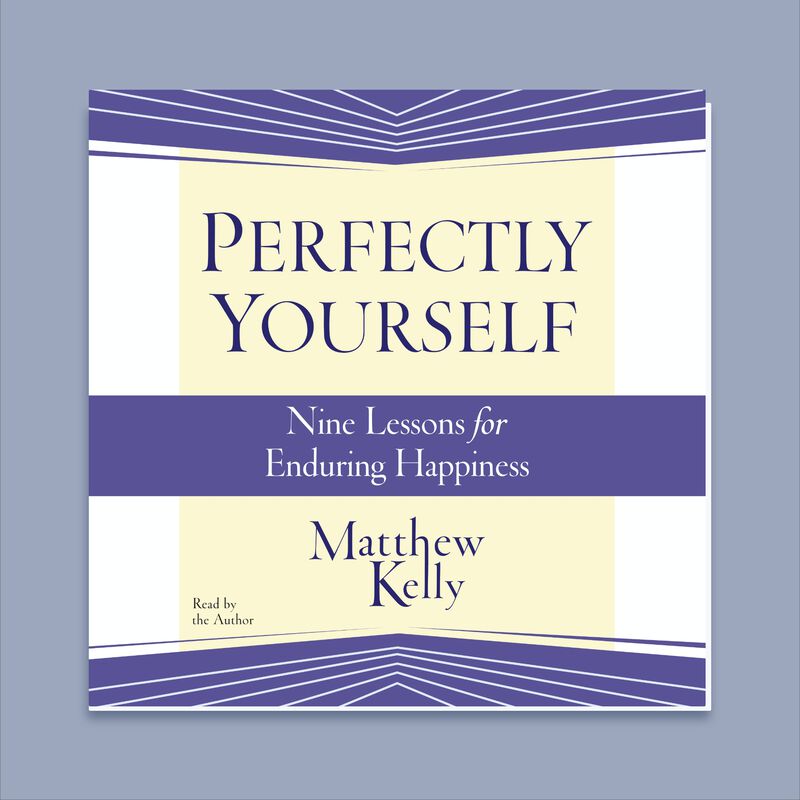 Sale! 70% discount on all Audio Books! No promo code needed - discount applied at checkout.
Discover the connection between happiness and truly being yourself, and learn practical ways to be the person you were meant to be.

Please note that the audiobook is a CD and not a digital download
Description
"Just be yourself!" People say it all the time, but how do we actually live it?
For more than a decade Matthew Kelly has been helping people discover the-best-version-of-themselves. Now, in Perfectly Yourself, he addresses the opportunities and obstacles that we encounter once we decide to ask life's big questions: Who am I? What am I here for? Focusing on nine powerful and practical lessons, Kelly shows us how to find lasting happiness in a changing world.
We all have an insatiable need to grow and improve: Every year millions of us buy books and attend workshops in the hope that we will lose weight, improve our relationships, conquer debt, accomplish more in our careers, achieve financial independence, reach spiritual enlightenment, become better parents or lovers—the list goes on. We yearn for progress. And yet, many of us fail to achieve the transformations we desire.
Perfectly Yourself is for anyone who has ever failed at a diet, survived the collapse of a relationship, or wondered if he or she will ever find a fulfilling career. It's a book for all of us who long to be at peace with who we are, where we are, and what we are doing, not in some distant tomorrow but here and now—today.